Kongl. Teknologkören söker sångare!
Published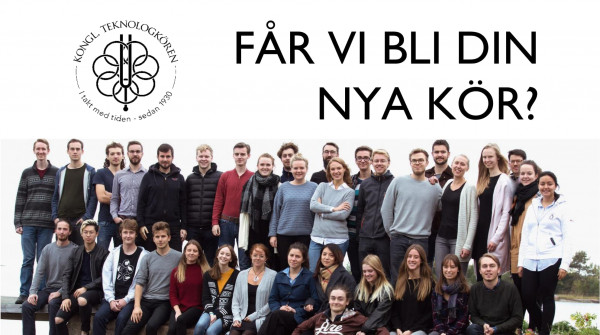 Auditions are now closed. You are welcome to try this spring, auditions are usually at the end of January.
---
Looking for a choir? Join Kongl. Teknologkören this semester!
To schedule an audition, fill in the following form: https://goo.gl/forms/HVTgIyrzK8msUkvQ2
The auditions are set to the 23rd and 24th of August.
Kongl. Teknologkören is a mixed choir with around 45 members and we are currently seeking singers of all voices. We rehearse Wednesdays at 6:30 p.m. to 9:30 p.m. at KTH's central campus.
More info about the choir is available at About and Sing with us on this webpage.
Hope to see you there!